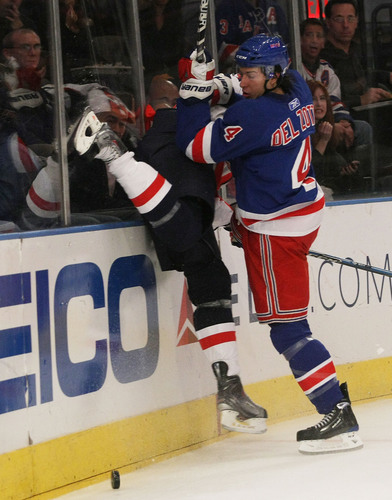 If you were to look up the current leaders among NHL defensemen in plus/minus, you'd see some names you've come to expect to be at the top of that list. Zdeno Chara, Nicklas Lidstrom and Shea Weber are all represented in the first ten names. Standard, right?
But above all three of those perennial all stars sits 21-year old Rangers defenseman Michael Del Zotto at +20. No, I'm not kidding.
This is the same Michael Del Zotto who couldn't find his way out of John Tortorella's doghouse with a GPS at this time last season. What a difference a year makes, huh?