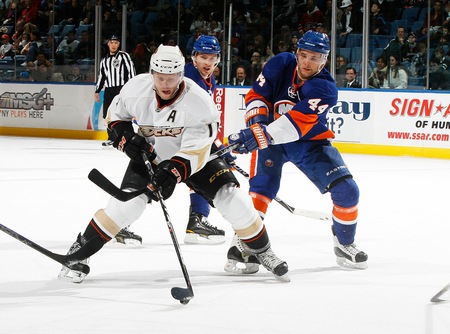 As we approach the All-Star break, naturally the tendency around the NHL is for analysts to start putting together their playoff picks: their Cup favorites, their round-by-round pairings, divisional races, and deadline needs.
Yet each year a good chunk of the conversation is dominated by the one or two teams who have surged from the basement, busted through the shackles of mediocrity, and put a substantial scare into the two or three teams fighting tooth-and-nail for eight place, if not even succeeding in making themselves the first round's most feared band of reckless rebels.
Last season alone we saw the likes of Calgary, Toronto, and New Jersey make significant pushes in the season's final two months, while Carolina and Dallas were only separated from the playoffs by stunningly disappointing performances in Game 82.
And yet once again this season the league will ignore these rising powers until the final week, when the thought of an upset seems all too real.
So why let it sneak up? Let's talk about it.